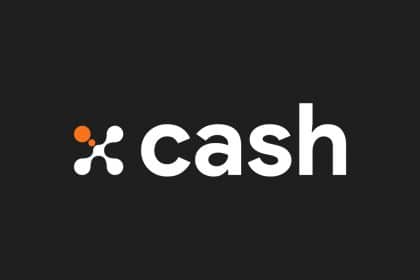 The X-Cash protocol appears well-positioned to continue developing the decentralized Web 3.0 while promoting both privacy and transparency.
Every day, users of the internet lose more and more of their privacy as large technology companies encroach further and further on users' right to freedom. However, blockchain technology and the development of Web 3.0 will likely change this, forever.
The X-Cash protocol is a privacy-centric and open-source technology that aims to power the next stage of Web 3.0 – also known as the decentralized Web. Built using privacy-focused blockchain technology from Monero, the protocol acts as a bridge between users looking to interact with Web 3.0 in a private fashion, while still also providing the option for transparency.
Technology to Power Web 3.0 Privacy
X-Cash was created in 2018. However, unlike many of its peers from the same time period, it did not undergo an initial coin offering, or ICO, to raise funds. Instead, it has been independently developed by a growing community of contributors over the past three years.
The protocol's foremost mission is to build a technological framework for privacy when interacting with Web 3.0, while still allowing users to take advantage of the transparency that distributed public ledgers offer. As such, X-Cash offers hybrid transactions that allow for the same transactional transparency as Bitcoin but with the obfuscation capabilities of Monero, a leading privacy coin. This technology offers a privacy-switch of sorts for use when staking XCASH with a delegate, a Byzantine Fault Tolerant algorithm, and verifiable random functions when selecting a block producer.
The X-Cash protocol will also support development on the second layer, which will support greater scalability and increase the number of use cases while staying up-to-date with the world of non-fungible tokens (NFTs) and decentralized finance (DeFi).
Reinventing Delegated Proof of Stake for Privacy
X-Cash is, like many blockchain-based networks, public – meaning anyone may access it and see the distributed public ledger. However, users have the option to obfuscate their transaction data in order to remain private.
The network reaches consensus through a delegated proof of stake model, often referred to as DPoS. However, unlike other DPoS blockchains, X-Cash's unique consensus model was designed on top of the famous privacy coin Monero's technology – creating a novel type of DPoS called delegated proof of private stake, or DPoPS.
Being a form of delegated proof-of-stake, X-Cash's network is secured by a selection of democratically elected delegates – 50, to be exact. Anyone may operate a node and attempt to garner enough votes to become a delegator, and any existing delegator may be removed from the top 50 at any time. Because delegators receive block rewards, they are incentivized to act honestly and in the best interest of the network. Delegates will also have the ability to host sidechains and execute smart-contracts – potentially increasing their profitability while securing the X-Cash protocol.
Despite being run by 50 delegates, anyone may stake their XCASH to a delegate, thereby endorsing said delegate. The minimum stake is two million XCASH – worth approximately $500, as of the time of this writing – and stakeholders receive a fraction of the block reward from the delegate they are staking with.
At the same time, where a user decides to stake their XCASH may remain entirely private. Also, staking one's XCASH with a delegate does not give said delegate control over the user's XCASH. Rather, users remain in control of their XCASH at all times, and the coins never leave the user's wallet.
Though some delegated proof of stake networks have been accused of collusion in the past, the X-Cash network uses a DBFT communication system that guarantees a 67% consensus alongside a verifiable and randomized selection of block producers. This eliminates targeted attacks from or on delegates, and keeps the network highly secure.
Fair and Transparent Distribution
A project is nothing without a transparent allocation of its coins or tokens. Because the X-Cash protocol is focused on both privacy and transparency, the entire XCASH allocation may be verified at any time using reserve proofs – meaning that private transactions do not prevent the ability to track the project's public spending.
The XCASH breakdown is as follows:
60% of the total supply is allocated to minting for block rewards.
14.2% was already distributed through a two-year-long airdrop program that started in 2018.
10% of the total supply is locked by the company and may only be used for X-Cash development.
5% of the total supply was allocated to private investors.
5% of the total supply is locked away as rewards for the development team, and has yet to be unlocked due to the project not yet reaching its market-capitalization goals.
The final 5.8% of the total supply is used to fund contributions to the project and is managed by the X-Cash Foundation.
This clear and transparent allocation means that there is no change of getting "rug pulled," as is the case with so many projects today.
Developing for the Future
Despite being developed without ICO funding since 2018, the X-Cash protocol has many exciting developments in the pipeline.
In the immediate future, the X-Cash protocol plans to offer sidechain payments not dissimilar to Bitcoin's Lightning Network. These sidechain payments will enable near-instant payment processing, while other sidechains are being developed that will serve a dynamic variety of users' needs. Complete programs that run entirely on the decentralized web will soon also be able to run smart contracts on the X-Cash blockchain. Additionally, non-fungible tokens, or NFTs, will be hosted on unique sidechains on the X-Cash network – enabling the creation of digital collections powered by X-Cash.
Meanwhile, wrapped XCASH – an Ethereum bridge for X-Cash – is already being developed, and will enable the integration of X-Cash into the vast and incredibly successful Ethereum ecosystem. The platform will be highly secured within the X-Bank (a secured XCASH online custody solution developed by the X-Cash Foundation) and support swaps between XCASH and wXCASH on the Ethereum blockchain. This will replicate mainnet staking components and incentivize liquidity.
These in-the-works developments follow the completion of Flexprivacy – the aforementioned ability to enable both public and private transactions on the same network, and on a per-transaction basis. Only public transactions are viewable on the X-Cash block explorer, and appear similar to how Bitcoin transactions appear on a Bitcoin block explorer.
As it stands, the X-Cash protocol appears well-positioned to continue developing the decentralized Web 3.0, while promoting both privacy and transparency.
Altcoin News, Blockchain News, Cryptocurrency news, News
Having obtained a diploma in Intercultural Communication, Julia continued her studies taking a Master's degree in Economics and Management. Becoming captured by innovative technologies, Julia turned passionate about exploring emerging techs believing in their ability to transform all spheres of our life.