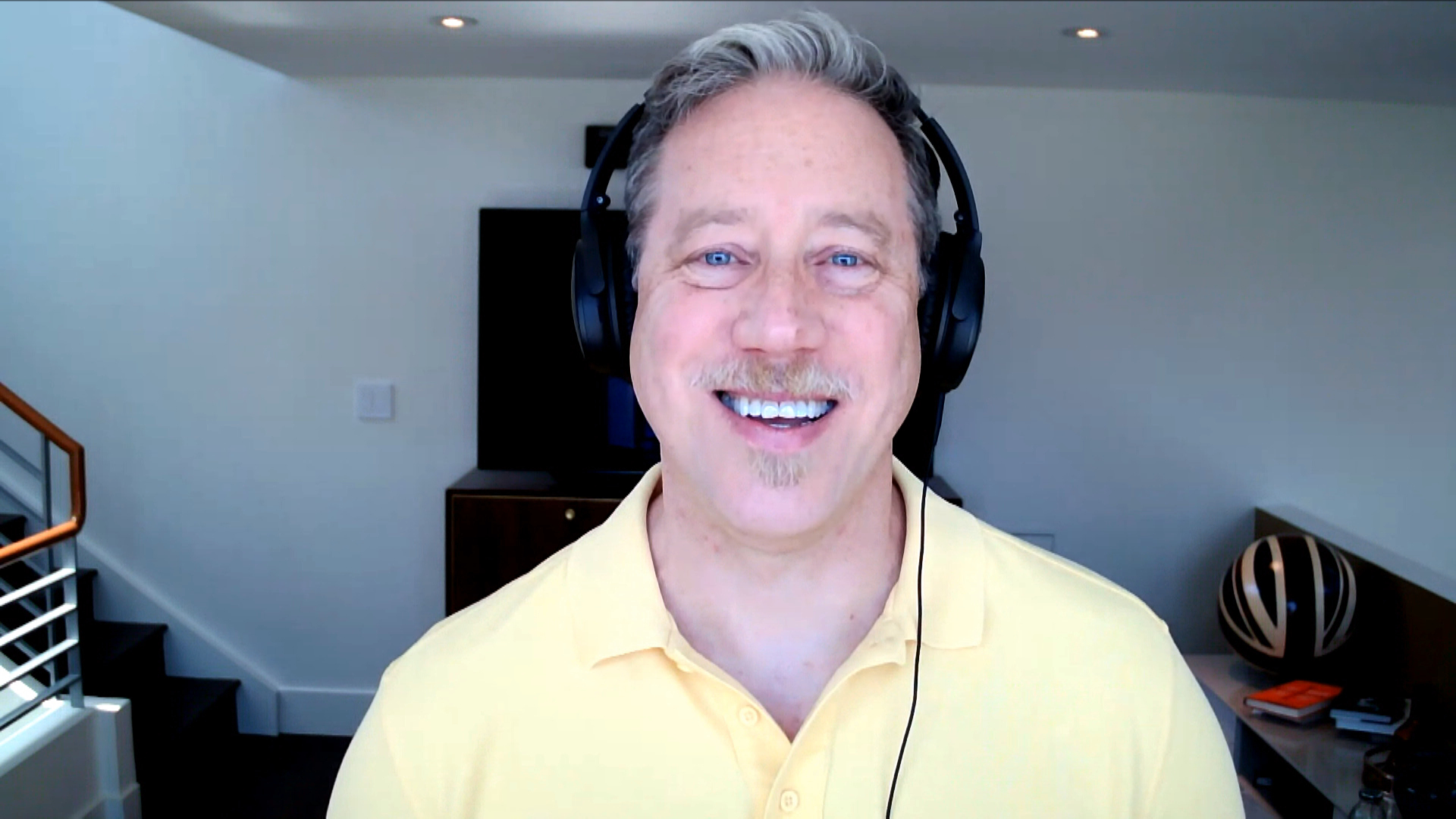 Two important tenets surrounding the cloud revolution are that it should not be viewed as a destination, but rather a means to enable new ways of thinking, and that the technology should not lock a user into a single solution.
The serverless data sharing startup Vendia Inc., which exited stealth mode on Tuesday, is a prime example of both tenets in action.
The new company's two founders, Tim Wagner (pictured) and Shruthi Rao, came out of Amazon Web Services Inc. and brought their significant expertise in serverless and blockchain to help companies work with data sprawl across multiple platforms and allow information to be shared at will.
Wagner is known in the tech world for starting the serverless movement through the development of Lambda for AWS. Lambda provides a framework to run code without provisioning or managing servers. It makes compute far easier to use, but what about seamlessly finding and moving data?
"The genesis of Vendia is to tackle the pieces of this," Wagner said. "It's giving that promise and ease of use of serverless, now with the model for replicated state and data, that can cross accounts, departments, machines, clouds, companies as easily as it scales on a single cloud today. It's getting all of your data back together again, that's the problem we set out to solve with Vendia."
Wagner spoke with Stu Miniman, host of theCUBE, SiliconANGLE Media's livestreaming studio. It's the newest installment of Cloud Native Insights, a series that focuses on transitions in the marketplace and how companies are making the journey to modernize and leverage cloud native technologies. He was joined by Rao, Vendia's chief business officer, and they discussed key elements of Vendia's solution, use cases with partners, simpler ways to leverage cloud technologies, providing more options for customers and a different view of the blockchain.
Deployment of universal apps
Vendia's name comes from the Venn diagram, a pictorial depiction of overlapping circles which captures logical relations between a collection of different sets. It's this kind of visual which Wagner and Rao used in a Medium blog post on Wednesday to announce and explain their new company.
At the core of Vendia's solution are universal apps or "unis," which form the common basis to create stateful serverless apps and hyperscale blockchain functionality across multicloud environments.
"It's really a single box deployment model," Wagner said. "Reimagine a blockchain as a cloud native implementation built entirely out of serverless components with all of the scale, cost efficiencies, high utilization and ease of deployment that Lambda has today and at the same time bring state to serverless."
The startup has already put its concept into action with at least two different partners. In one use case, an automobile manufacturer wanted to track tens of thousands of parts through the entire lifecycle. Yet, the data for all of those parts was stored in multiple clouds by various subcontractors and government agencies.
"They want to track every single part that goes into a particular car and there are about 30,000 to 35,000 parts," Rao said. "What we delivered to them was a virtual data lake where the sources of this data are in multiple clouds, on multiple accounts, owned by multiple parties and all of that data is shared with all of the permissions."
The second use case involved a nonprofit organization in the animal welfare space with a mission to avoid the euthanization of dogs or cats brought to shelters in the U.S. as a result of natural disasters such as wildfires or hurricanes. Reading ID chips on pets can be difficult in chaotic situations and this organization relied on over 2,500 partners across the country, often staffed by volunteers with minimal information technology training.
Using facial recognition algorithms, pictures of animals were stored in one data lake and the nonprofit was able to connect with its partners "easily and in a very cost-effective way," according to Rao. "They were able to get to this outcome in days, not months or years."
Easiest and best solutions
Ease of use is a key component of Vendia's value proposition. The seeds for that were sown in Wagner's own experience developing Lambda for AWS, which was introduced in 2014. In one conversation with AWS CEO Andy Jassy, Wagner expressed growing concern with complexity in the cloud.
"The first time I sat down with Andy to eventually talk about Lambda, one of the things I said was: 'Look, if we want to get ten times the number of people to come and be in the cloud and be successful, it has to be ten times simpler than it is today,'" Wagner recalled. "If step one is hiring an amazing team of distributed engineers to turn a server into a fault-tolerant, scalable, reliable business solution, that's going to be fundamentally limiting. It's ultimately about the business solution, not the hardware or software on which it runs."
Another key tenet behind Vendia is access to the best solutions by customers. As the cloud market has grown, so have the options available to users and forcing them to accept a limited number of choices in a multicloud, hybrid world is going in the wrong direction.
The company's API support model will also encompass on-premises as well, according to Wagner. Vendia is unlocking serverless to be multicloud, while leveraging the full functionality of each platform.
"We wanted to empower customers to pick the best of breed," Wagner said. "Maybe they want to go use IBM Watson, maybe they want to use a database on Google and at the same time maybe they want to ingest Internet of Things data on AWS and they want it all to work together, for all of that to be seamless."
Blockchain concepts
Vendia does not use the blockchain to deliver its solution. Instead, the company researched which features of the blockchain that customers were using and built a solution to meet those requirements.
Vendia's founders approached this solution with a clear-eyed view of blockchain's significant limitations.
"It was not scalable, it didn't work with the existing stack you had," Rao said. "It forced enterprises to adopt an entirely new type of infrastructure. It didn't work cross-cloud unless you hired expensive consultants or did it yourself."
Customers wanted to use the blockchain for one significant purpose: to solve data sprawl. If Vendia could use the blockchain to provide access to all data in real time so customers could run machine learning or other optimizations to improve business, enterprise life would be immeasurably improved.
"For many of those ideas that got people really excited about blockchain, its capabilities and vision for the future are still alive and well," Wagner said. "They've just been implemented in a way that's far more practical and effective for the enterprise. Instead of smart contracts, you write things in a cloud function like Lambda instead."
Vendia has raised $5.1 million in seed funding and is looking to hire more developers and solution architects for its growing staff. The product is being tested by early adopters and will become generally available in the fall, according to Wagner.
"When we brought this new concept to our investors, they saw what this could be," Rao said. "We're literally the two people who have launched and run businesses for both serverless and blockchain at scale. We've gotten into a space where we're making a meaningful difference to the world."
Here's the complete video interview, the latest in the continuing Cloud Native Insights series and one of many CUBE Conversations from SiliconANGLE and theCUBE:
Photo: SiliconANGLE
---
Since you're here …
Show your support for our mission with our one-click subscription to our YouTube channel (below). The more subscribers we have, the more YouTube will suggest relevant enterprise and emerging technology content to you. Thanks!
Support our mission:    >>>>>>  SUBSCRIBE NOW >>>>>>  to our YouTube channel.
… We'd also like to tell you about our mission and how you can help us fulfill it. SiliconANGLE Media Inc.'s business model is based on the intrinsic value of the content, not advertising. Unlike many online publications, we don't have a paywall or run banner advertising, because we want to keep our journalism open, without influence or the need to chase traffic.The journalism, reporting and commentary on SiliconANGLE — along with live, unscripted video from our Silicon Valley studio and globe-trotting video teams at theCUBE — take a lot of hard work, time and money. Keeping the quality high requires the support of sponsors who are aligned with our vision of ad-free journalism content.
If you like the reporting, video interviews and other ad-free content here, please take a moment to check out a sample of the video content supported by our sponsors, tweet your support, and keep coming back to SiliconANGLE.