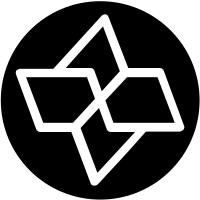 The blitz of Altcoin Season is upon us, and it seems like a new asset is added to Coinbase or Gemini every other day. We've seen joke cryptos like Dogecoin added to the ranks in recent days, along with other less memeable names like Tellor, Mirror and iExec RLC. And no, my cat didn't just run across the keyboard, it's really called iExec RLC.
Among the most recent additions to Coinbase was Cartesi, which isn't a type of pasta but a cryptocurrency, that seeks to reduce fees and improve scalability on the blockchain by using pre-existing programming languages.
What is Cartesi (CTSI)?
CTSI is the token powering the Cartesi network. Like many new digital protocols entering the crypto space, Cartesi wants to reduce friction by curtailing fees and increasing the scalability of projects on the blockchain. 
But here's where Cartesi differs from it's peers: Developers can use an already-familiar programming language to build their applications for the blockchain.
Despite all the progress being made in this space, the blockchain remains limited by transactional restraints. On-chain processing is inefficient and expensive, which negates the true impacts that blockchain tech can have. 
Cartesi uses Linux to verify information off-chain and reduce the amount of time and processing power required for a new block to be built. By taking these processes off-chain, energy is saved and fees are reduced. If a dispute arises, Cartesi will turn to the blockchain for validation. According to its founders, the blockchain is the "Supreme Court" for the Cartesi protocol.
Brief History of Cartesi (CTSI)
Cartesi was developed and released in 2018 with its first true application appearing in 2019. Creepts, a game where players must defend a tower, is the initial project to use the Cartesi network. 
Cartesi was developed as a layer-2 project that uses something called optimistic rollups to reduce friction. Optimistic rollups are built on top of existing blockchain tech in order to limit the processing power needed on the blockchain. Cartesi has a special variation of an optimistic rollup called a Descartes Rollup that processes data off-chain using Linux. 
By replacing the Ethereum Virtual Machine (EVM) with its own Linux-based system, Cartesi can bundle data to the blockchain like a ZIP file — a condensed version that's easier to send but contains all the data necessary to implement a project or verify a transaction.
Cartesi is supported not just by the Ethereum blockchain but also by the Binance Smart Chain, Avalanche, Polygon, Elrond and Injective Protocol. The CTSI token is an ERC-20 token awarded to those who stake coins or partake in the network. The maximum supply of CTSI is 1 billion tokens. 
Additionally, CTSI is awarded to those who verify and power Noether — the Cartesi 'side chain' for temporary data storage.
How to Buy Cartesi (CTSI)
Open an online account.

To purchase Cartesi tokens, you'll need to set up an account with a cryptocurrency exchange. Cartesi is a relatively small digital asset with a market cap below $400,000,000, so it's not widely available across the spectrum of exchanges. 

It's carried by Coinbase, but you can also find it at Changelly and Binance. Coinbase has the easiest onboarding process. Get started with an exchange using the links below!

Buy a wallet (optional).

For an extra layer of security, consider a digital wallet for your crypto assets. Digital wallets can store not only cryptocurrencies but also non-fungible tokens (NFTs) purchased from a market like OpenSea or NiftyGateway. Except Top Shot moments. The NBA isn't giving up control of those.

You'll run into 2 different types: hot wallets and cold wallets. Think of hot wallets as connected and cold wallets as disconnected. A hot wallet is an app like Coinbase Wallet or Trust Wallet that's downloaded and used on a smartphone, tablet or computer. Hot wallets are connected to internet-accessible devices at all times, so they aren't impervious to predators.

Cold wallets are hard drives for digital assets that can be physically disconnected from electronics and removed from WiFi. Cold wallets can be used as literal safes for your cryptocurrency and NFTs—a secure, physical object that requires a passcode to open. Find a list of the best wallets below.

Make your purchase.

Make your decision on wallets before making your Cartesi purchase because you don't want to make multiple transactions when moving assets from the exchange to the digital wallet. Fees are high, so avoiding unnecessary movement is key. Decide how much of your capital to devote to CTSI and then make your purchase. 

When buying traditional assets, a good rule of thumb is the 1% rule, which states that no single asset should make up more than 1% of your trading portfolio. Cryptocurrency is a little different since volatility is high and fewer assets are available for purchase, but you still don't want to load up too heavily on any single altcoin.  
Best Crypto Exchanges for Cartesi
Best For
Crypto Investing
1 Minute Review
Coinbase is one of the Internet's largest cryptocurrency trading platforms. From Bitcoin to Litecoin or Basic Attention Token to Chainlink, Coinbase makes it exceptionally simple to buy and sell major cryptocurrency pairs. 
You can even earn cryptocurrency rewards through Coinbase's unique Coinbase Earn feature. More advanced traders will love the Coinbase Pro platform, which offers more order types and enhanced functionality.
Though Coinbase doesn't offer the most affordable pricing or the lowest fees, its simple platform is easy enough for complete beginners to master in as little as a single trade.
Best For
New cryptocurrency traders
Cryptocurrency traders interested in major pairs
Cryptocurrency traders interested in a simple platform
Pros
Simple platform is easy to operate
Comprehensive mobile app mirrors desktop functionality
Coinbase Earn feature rewards you with crypto for learning about available coins
Cons
Higher fees than competitors
Best For
Instant exchanges
1 Minute Review
Changelly Crypto is a cryptocurrency exchange platform that allows users to swap, buy and sell more than 170 cryptocurrencies. 
With an intuitive and straightforward platform, tools that allow you to find the best exchange rate quickly and multiple forms of currencies and payment methods accepted, Changelly offers a wide range of benefits over its competitors. 
Though we'd love to see Changelly expand its educational offerings and consider adding phone support to its customer service repertoire, the platform is a solid choice for both new and experienced traders alike.
Best For
New cryptocurrency investors
Investors looking to invest in cryptocurrency using a non-major fiat currency
Investors who value high-level customer support options
Pros
Selection of more than 170 cryptocurrencies to buy, sell and exchange
Simple and straightforward platform is easy enough for beginners
Pro platform is ideal for advanced users
24/7 live chat support is responsive and proactive
Cons
Currently no option for phone support
Best Crypto Wallets for Cartesi
Best Hardware Wallet: Trezor Model T
One of the most trusted names in digital asset security is Trezor, the hardware manufacturer behind the sleek Trezor One and Trezor Model T cold wallets. The Model T is our personal favorite because it supports over 1,000 different cryptocurrencies, has a full-color touchscreen, multiple layers of security and an easy recovery process. Customer support is top notch, and each unit comes with its own microSD card.
Best Software Wallet: Coinbase Wallet
Few digital wallets are easier to use than Coinbase Wallet. Compatible with both iOS and Android smartphones, Coinbase Wallet is ideal for storing and transferring digital assets like cryptocurrencies and NFTs. And since Coinbase is one of the few exchanges to offer Cartesi, you can easily buy and store CTSI tokens.
Trade, Sell or Convert your Cartesi (CTSI)
Buying and selling cryptocurrencies means converting fiat currency, and that requires fees (usually a commission and spread). You can buy CTSI using funds directly from your bank account on Coinbase, but you'll pay a commission based on how much you acquire plus the bid/ask spread. Trading crypto is much more expensive than trading stocks or bonds, so always consider the costs when making transactions.
Even converting CTSI to another cryptocurrency or moving it from one wallet to another will incur fees. One of the crucial aspects of investing in crypto and digital assets is tracking the spreads, commissions and gas fees. Profits are eaten quickly by fees, so don't overtrade and keep records of your costs.
Current Crypto Prices
The digital asset markets are volatile and that goes double for newer coins with smaller market caps like Cartesi. Here are today's current cryptocurrency prices:
Is Cartesi (CTSI) a Good Investment?
The developers at Cartesi are trying to solve the same problems as all crypto developers: slow speeds, high fees and an inability to scale projects on the blockchain. But the angle they're approaching it from is unique and potentially profitable. 
Building decentralized applications (dApps) on common programming platforms like Linux reduces transaction friction and makes the network more accessible to developers with traditional backgrounds. 
Getting listed on Coinbase is a big step for any digital asset, especially one with a market cap south of $500,000. Cartesi is far from a sure thing, and all its potential could be washed away if another protocol creates a quicker and more efficient network. 
But combining the Linux system with the power of blockchain is an intriguing idea, and the network is still in its early stages. Cartesi is a cryptocurrency to keep on your watchlist. 
Gemini builds crypto products to help you buy, sell, and store your bitcoin and cryptocurrency. You can buy bitcoin and crypto instantly and access all the tools you need to understand the crypto market and start investing, all through one clear, attractive interface. Gemini Crypto Platform offers excellent account management options. You can manage your account at a glance, view your account balance 24-hour changes and percent changes. Get started with Gemini now.