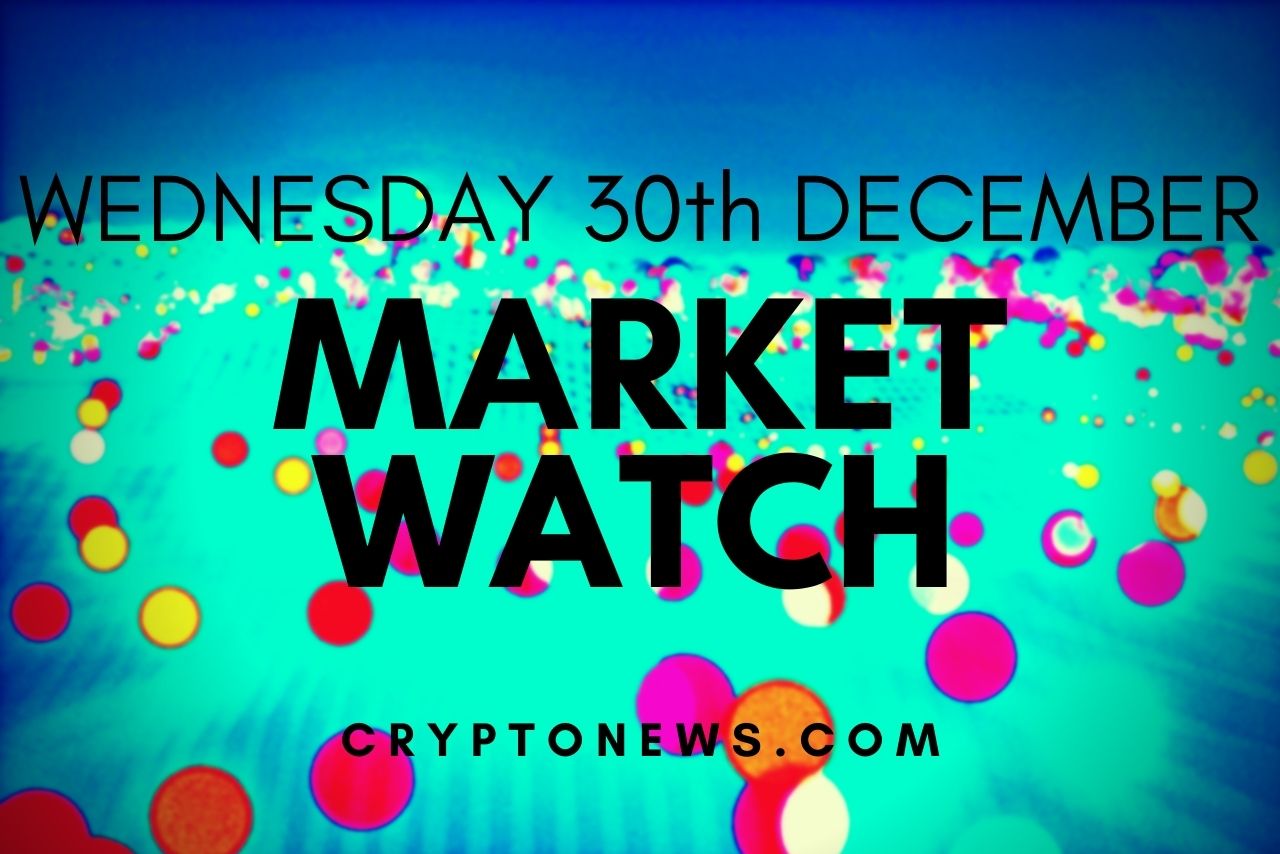 After a minor decline, bitcoin price started a fresh increase above the USD 26,500 and USD 27,000 levels. More importantly, BTC broke the USD 27,250 resistance level. The price even spiked above USD 28,200 and it is currently (05:00 UTC) consolidating gains.
Similarly, there were positive moves in most major altcoins. ETH/USD traded above USD 735 resistance, but it struggled again to clear the USD 745 resistance zone. XRP/USD completed an upside correction near USD 0.250 and declined to USD 0.195.
Total market capitalization
Bitcoin price
There was a steady increase in bitcoin price above the USD 27,000 and USD 27,250 resistance levels. BTC even climbed above the USD 27,800 level and spiked above the USD 28,000 zone. However, there was no upside continuation above USD 28,250 and the price corrected a few points lower.
On the downside, an initial support is near the USD 27,800 level. The first key support is near the USD 27,500 level. The main support is now forming near USD 27,250 (the recent breakout zone).
Ethereum price
Ethereum price also followed bitcoin and climbed above the USD 720 and USD 730 resistance levels. ETH even broke USD 740, but it struggled to continue higher above the key USD 745 resistance. It corrected lower below USD 740, but there are many supports on the downside.
An initial support on the downside is seen near the USD 725 level. The key breakdown support could be USD 720 in the short-term, below which the price might revisit the USD 700 support zone.
Bitcoin cash, litecoin and XRP price
Bitcoin cash price is up over 5% and it cleared the USD 340 and USD 350 levels. BCH is now trading above the USD 350 level. It seems like the bulls are aiming for a retest of the USD 365 level. Any more gains could set the pace for a push towards the USD 380 resistance level in the near term.
Litecoin (LTC) is consolidating above the USD 122 and USD 125 levels. An immediate resistance is near the USD 132 level. The first key resistance is near the USD 135 level. A clear break above the USD 135 level may possibly open the doors for a steady increase towards the USD 142 level.
XRP price corrected higher sharply above USD 0.220 and USD 0.232. However, it failed to gain momentum above USD 0.250 and started a fresh decline. It trimmed most of its gains and traded below USD 0.210 and USD 0.200 support levels. It seems like the price might continue to move down towards the USD 0.180 support zone.
Other altcoins market today
In the past few hours, a few altcoins gained over 5%, including DOT, CHSB, CELO, STX, AAVE, RSR, COMP, THETA, UNI, WBTC, FTT, and MKR. Out of these, DOT climbed over 15% to overtake the USD 7.00 level.
Overall, bitcoin price is gaining momentum above the USD 27,500 and USD 27,800 levels. It seems like there are chances of a strong upward move above the USD 28,400 resistance in the coming sessions.
_____
Find the best price to buy/sell cryptocurrency: