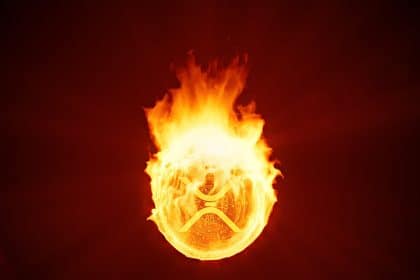 Currently rocked by another price fall, Ripple's XRP is tipped to lead amidst growing partnerships with the key financial institutions.
The price of Ripple's XRP has dropped by 2% over the past 24 hours pushing the price down to $0.177. The cryptocurrency has failed to convert its growing popularity to price gains as market bears drove the coin's price below its $0.18 resistance level. XRP stands as one of the top 5 cryptocurrencies that have suffered the most price plunge besides Tether (USDT) in the past 24 hours.
Coinspeaker reported a major win for Ripple as Japan-based SBI Holdings has allotted a huge amount of its proposed cryptocurrency fund to XRP. Cryptocurrency investors believe this move will serve as a major leap point for XRP but the current market reality is showing otherwise. XRP has been on a downward trajectory since February and this equates to a 40% price drop in over four months. 
Ripple's History and XRP Price
Ripple is a real-time gross settlement system, currency exchange, and remittance network created by Ripple Labs Inc., a U.S.-based technology company. Ripple purports to enable "secure, instantly and nearly free global financial transactions of any size with no chargebacks. The ledger employs the decentralized native cryptocurrency known as XRP, which as of April 2020 was the third-largest coin by market capitalization.
XRP has a dynamic price history as documented by CoinMarketCap. The coin at the point of its launch was about $0.005 far back in 2012 and got a huge boost following a great boom by the cryptocurrency industry in 2017. The first remarkable price peak by Ripple coin was in May 2017 when the coin sold for $0.36 per piece and the biggest price shoot the coin experienced came in January 2018 when it traded for $3.84 per coin. Having experienced such a tremendous boom, experts believe that the current price woes the coin is experiencing cannot deter it from its eventual surge as it has had before now.
Strategic Move That Can Influence XRP Value
As pointed out earlier, Japanese financial services firm SBI Holdings has launched a cryptocurrency fund which will see Ripple coin get a huge allocation of 50% of the fund. This strategic consideration of XRP was made possible by Yoshitaka Kitao, who is both CEO of SBI Holding and a member of the Ripple board.
A major move to upturn its price woes can also be seen in other Ripple's strategic alliances which extends to the Brazilian Central Bank. This has the potential to resuscitate the cryptocurrency's position as a formidable digital payment network, a factor important to help it regain its position in a short possible time.
How Much XRP Can Soar
A major question bordering on the minds of most crypto investors is in the most realistic surge in the price of their most revered assets. XRP has seen a $3.84 upsurge in price and no one has ever predicted the price to hit close to BTC current price of over $9,000. The reason for this is because market realities will not permit this to happen. Ripple's total coin supply is regulated at 99,990,932,726 and a price of $1,000 per coin will shoot the market cap to about $100 Trillion, a leap that's too ambitious for the entire cryptocurrency market. While this amount is unrealistic, XRP price may exceed its highest high when its recent alliances start bringing its dividends.
Altcoin News, Blockchain News, Cryptocurrency news, News, XRP
Author
Benjamin Godfrey
Benjamin Godfrey is a blockchain enthusiast and journalists who relish writing about the real life applications of blockchain technology and innovations to drive general acceptance and worldwide integration of the emerging technology. His desires to educate people about cryptocurrencies inspires his contributions to renowned blockchain based media and sites. Benjamin Godfrey is a lover of sports and agriculture.