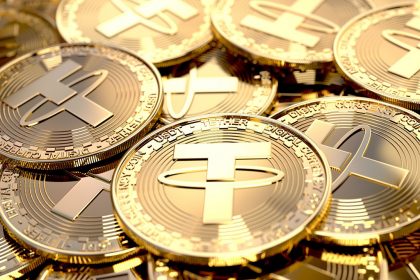 Market leading stablecoin Tether has printed $300 Million USDT to replenish the Tron Network and cryptocurrency XRP reclaims 3rd position.
The creation of new USDT and subsequent transaction onto the Tron blockchain was first flagged by the Twitter account Whale Alert which monitors and analyses high volume trading activity across the cryptocurrency market. Most of the so-called whale trades in this market occur in stablecoins rather than fiat and this was no exception.
💵 💵 💵 💵 💵 💵 💵 💵 💵 💵 300,000,000 #USDT (299,651,480 USD) minted at Tether Treasury

— Whale Alert (@whale_alert) July 29, 2020
The USDT transfer, which came in the morning of 29th July, saw 300 Million tokens minted which, as per the model of a stablecoin, equates to $300 Million USD. The rise in supply instantly took Tether (USDT) back to the market capitalisation and key psychological level of $10 Billion which is an all-time high for the currency reached this time last week.
Volume has also seen an increase this week for the stablecoin especially against Bitcoin (BTC/USDT) on the back of its surge to $11,000.
In response to the tweet above, CTO of Bitfinex and Tether Paolo Ardoino noted that the transaction was "authorized" and will specifically be used "as inventory for next period issuance requests."
Traders have shared their own views about the scale of the Tether (USDT) transaction though, some even comparing the continuous printing of money to that of the Federal Reserve, others suggested a demise of demand for the Tron Network in recent months as an explanation for the large transaction.
XRP Moves Up to 3rd
After a year of slow, incremental price progress from many of the top cryptocurrencies, this last week has given investors and market speculators a more positive outlook for the last half of the year.
After beginning this week (27th July) at the consistent support level of $0.20, XRP has seen some upside gains to $0.25. An increase in market cap resulted in XRP taking back the 3rd spot it has been well-associated with over the last few years.
Altcoin News, Blockchain News, Cryptocurrency news, News, XRP
Having obtained a diploma in Intercultural Communication, Julia continued her studies taking a Master's degree in Economics and Management. Becoming captured by innovative technologies, Julia turned passionate about exploring emerging techs believing in their ability to transform all spheres of our life.